// about company
Your Partner for
Storage Innovation
Cubix Asset Management is the top partner of choice for over 400 storage operators and commercial real estate investors. We help storage businesses elevate their value through custom facility development, property management, acquisitions, and all-in-one storage facility consultancy service.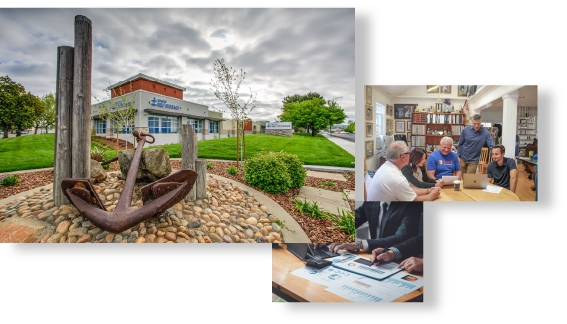 // why choose us
Unlock Growth
With NOI-Driven Solutions
Facilities Managed & Developed
We specialize in all stages of the self-storage development and operation cycle. 
We are the leading provider of storage units for personal, business, and vehicle storage needs.
UI/UX Design
Build the product you need on time with an experienced team that uses a clear and effective design process.
Dedicated Team
Build the product you need on time with an experienced team that uses a clear and effective design process.
// our clients
We are Trusted
by 400+ Storage Operators
AAA Self Storage
Facility Owner
"Cubix Asset Management has done a tremendous job staffing our Texas facilities with a team that takes great care of our customers while maximizing the revenue and performance of our properties. Their comprehensive, high quality approach let's us focus on growing our business while they take care of our assets."
Allsafe Self-Storage
Facility Owner
"Bringing the Cubix Asset Management Team onboard has had a profound effect on the performance of our five storage facilities. We see consistent growth and NOI improvement on a monthly basis, which they've achieved through streamlining our operations, professional & fast responding website development, partner/vendor management, and wonderful financial and accounting services. Very pleased with our decision to hand over the keys to such a great group!"
Hayward Storage
Facility Investor
"Our Hayward Storage facility is located in an extremely competitive SF Bay Area market requiring a responsive mobile-ready website, eRentals, and dynamic pricing. Cubix Asset Management has implemented top notch digital marketing necessary to retain and grow occupancy, top line revenue and operating cash flow."

"We used Cubix to help us maneuver through an insurance claim after a fire did significant destruction to our facility in Lake County. Following settlement they took over Management of a sluggish facility. They managed to grow the business over 3years to a highly profitable business. I without any reservations give them my recommendation. I am involved in other facilities under their management all of which are highly successful. "
// latest case studies
Our Recent Projects
At Cubix, we're a one-stop shop with expertise in design, entitlement, and complete construction oversight. Whether you want to expand, enhance, or build new from the ground up, we can take on the heavy lifting. See our projects to learn more.