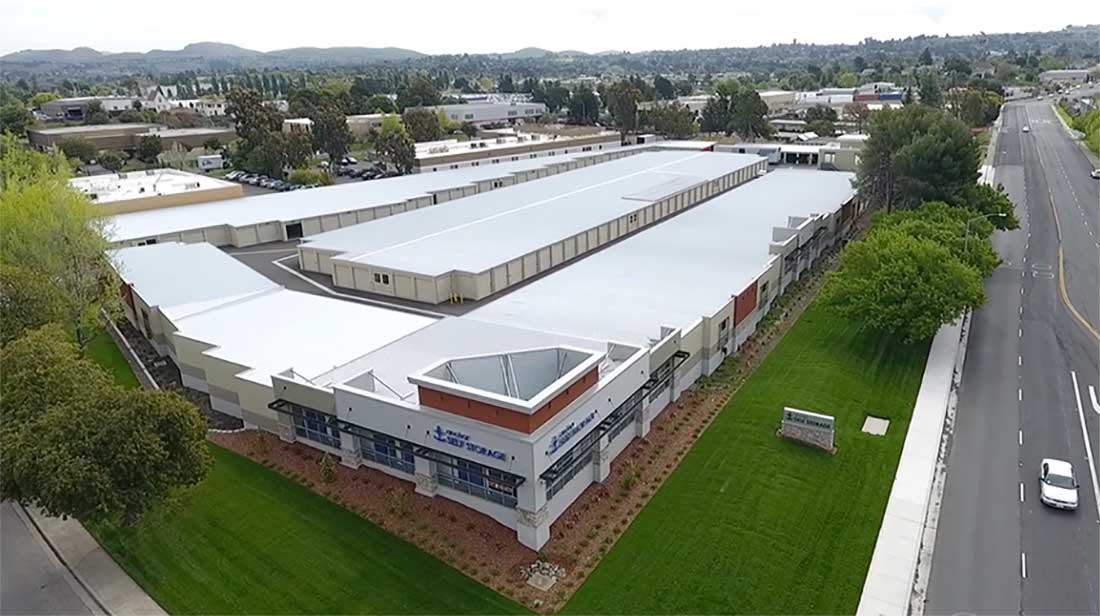 // about service
Have a site you want us to consider?
Facility Acquisition and Development
Cubix seeks to acquire and develop self-storage facilities throughout Northern and Central California. Click here to submit a site or for a confidential valuation of your facility.
// our service
We Are The Best Complete
Storage Development/Investment Solution.
Acquisition
Our Cubix portfolio is constantly expanding and we are actively seeking self-storage facilities for acquisition. Why sell? Self-storage valuations are at historical high and day-to-day operations are becoming more complex as each day passes. Transitioning to Cubix via sale or
Property Management
allows you the owner to capitalize on your asset and minimize the headaches. In addition to purchasing your property, we also consult in valuation, management, capital improvement and NOI growth opportunities to position the property(s) for sale. Contact
[email protected]
for more information.
// Property Valuation
// Rate Analysis
// No Brokerage Fees
Development
We know what it takes to design, entitle, build, and operate a self-storage facility. Cubix is rooted in a long history of self-storage construction and development. The partners have over 80 years of combined expertise in the construction and operation of over 400 self-storage facilities. Here at Cubix we specialize in the design, entitlement, construction oversight and financing of the construction process. We build and operate our own portfolio and consult for others on a fee basis. Contact
[email protected]
to learn more.
// Site Plan Design 
// Permit Submittal 
// Entitlements
// Preferred Vendor Relationships
// Construction Oversight
Joint Venture / Investment
Looking to acquire/develop a facility, but want the experience and knowledge of an industry expert? A Joint Venture with Cubix is the perfect solution to mitigate risk and maximize upside. We've executed Joint-Ventures with existing landowners, long-time developers and new partners who simply want to break into the self-storage industry. Interested in a case study about a past Cubix Joint venture deal?
Click Here
. Have an interest to invest in self-storage? Contact
[email protected]
for more information.
// Equity/Debt Placement
// Financial Modeling
// Property Management 
// SITE CRITERIA
Where to Build
The Right Project
Locations
Parcel Size
Target Markets
Communities in metropolitan areas with strong population density, high barriers to entry and little available land. After exhausting those areas, we look at suburban areas, then lastly, outlying communities. Within a given community, it is optimal to be as close to the population base as possible rather than on the edge of town. Also, sites where prospective tenants need to drive by competing facilities are less desirable. 
In primary Metro areas, a site as small as 1 acre is possible although this would necessitate high rental rates and the ability to do a dense multi-story design.  Secondary Suburban markets may also absorb multi-story but are not usually as tolerant of the densities allowed in urban areas so target 3+ acres.  In outlying areas, appropriate storage sites tend to be 5-7 acres of land to accommodate an entirely 1-story facility.
We are highly interested in the Greater Bay Area, Santa Cruz/Monterey Bay, Santa Barbara, and Lake Tahoe area.
// our clients
We are Trusted
by 400+ Storage Operators
AAA Self Storage
Facility Owner
"Cubix Asset Management has done a tremendous job staffing our Texas facilities with a team that takes great care of our customers while maximizing the revenue and performance of our properties. Their comprehensive, high quality approach let's us focus on growing our business while they take care of our assets."
Allsafe Self-Storage
Facility Owner
"Bringing the Cubix Asset Management Team onboard has had a profound effect on the performance of our five storage facilities. We see consistent growth and NOI improvement on a monthly basis, which they've achieved through streamlining our operations, professional & fast responding website development, partner/vendor management, and wonderful financial and accounting services. Very pleased with our decision to hand over the keys to such a great group!"
Hayward Storage
Facility Investor
"Our Hayward Storage facility is located in an extremely competitive SF Bay Area market requiring a responsive mobile-ready website, eRentals, and dynamic pricing. Cubix Asset Management has implemented top notch digital marketing necessary to retain and grow occupancy, top line revenue and operating cash flow."

"We used Venetto west to help us maneuver through an insurance claim after a fire did significant destruction to our facility in Lake County. Following settlement they took over Management of a sluggish facility. They managed to grow the business over 3years to a highly profitable business. I without any reservations give them my recommendation. I am involved in other facilities under their management all of which are highly successful."